Friends who use apple tv should know the famous infuse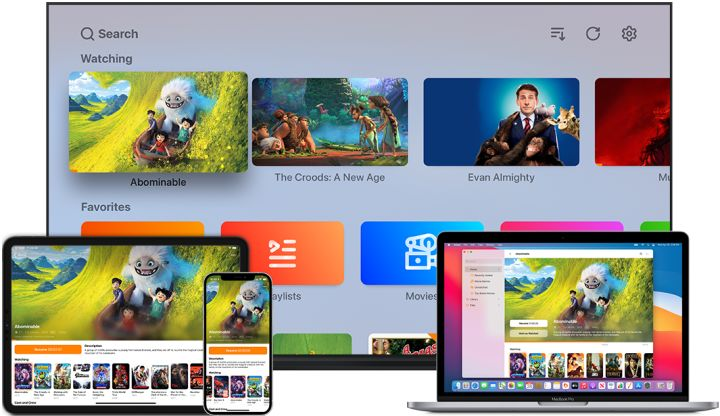 Due to network reasons, netflix, hbo, and Disney cannot be played in China. If you can't solve network problems, basically you can only play apple tv by downloading and screencasting.
Infuse has covered iPhone, iPod touch, iPad, Apple TV, Mac and other products, and has become a veritable Apple family bucket application.
If you want to play back 4K HDR video on your iOS device, Infuse is the way to go. And if you want to play back HDR video with an OLED TV connected to your Apple TV, Infuse is pretty much the only option.
Infuse is also the strongest playback software for apple tv, and apple tv with infuse is the strongest Blu-ray player!
Pro test can support 120GB "Avatar" 4K original disk playback!
Dolby Vision, Dolby Atmos, Spatial Audio, various audio formats, subtitle formats, video formats, it should be difficult for you to encounter formats not supported by infuse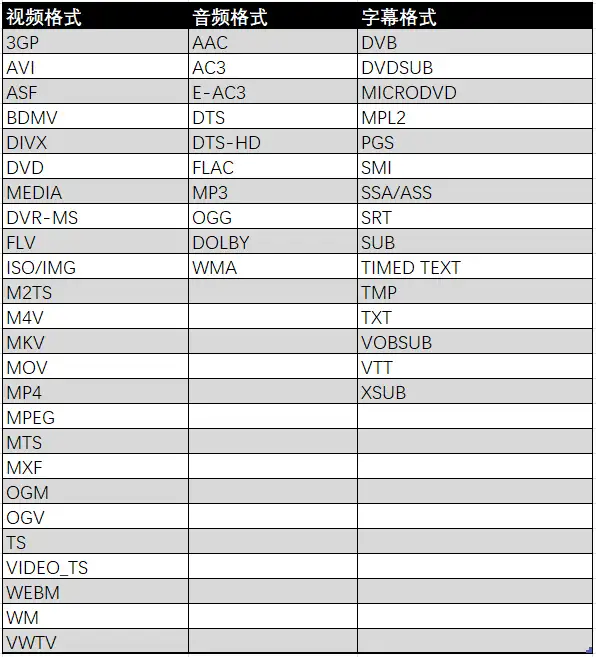 After installing infuse on iPhone, ipad, and mac and enabling icloud synchronization, the playback progress of different devices can also be automatically synchronized, and then continue to play.
And it can automatically match the poster, detailed introduction, actor information to the video in your NAS, which is pleasing to the eye~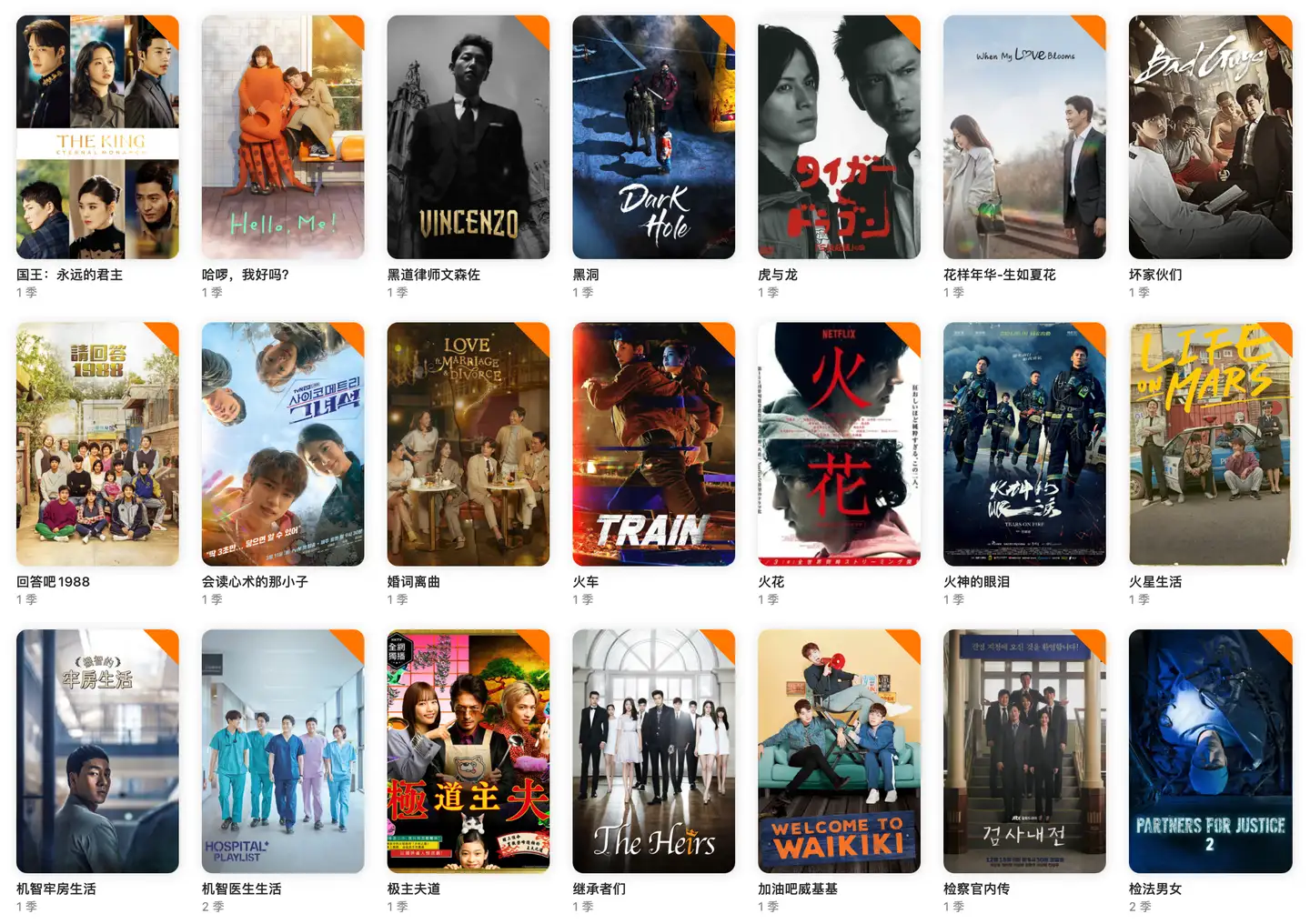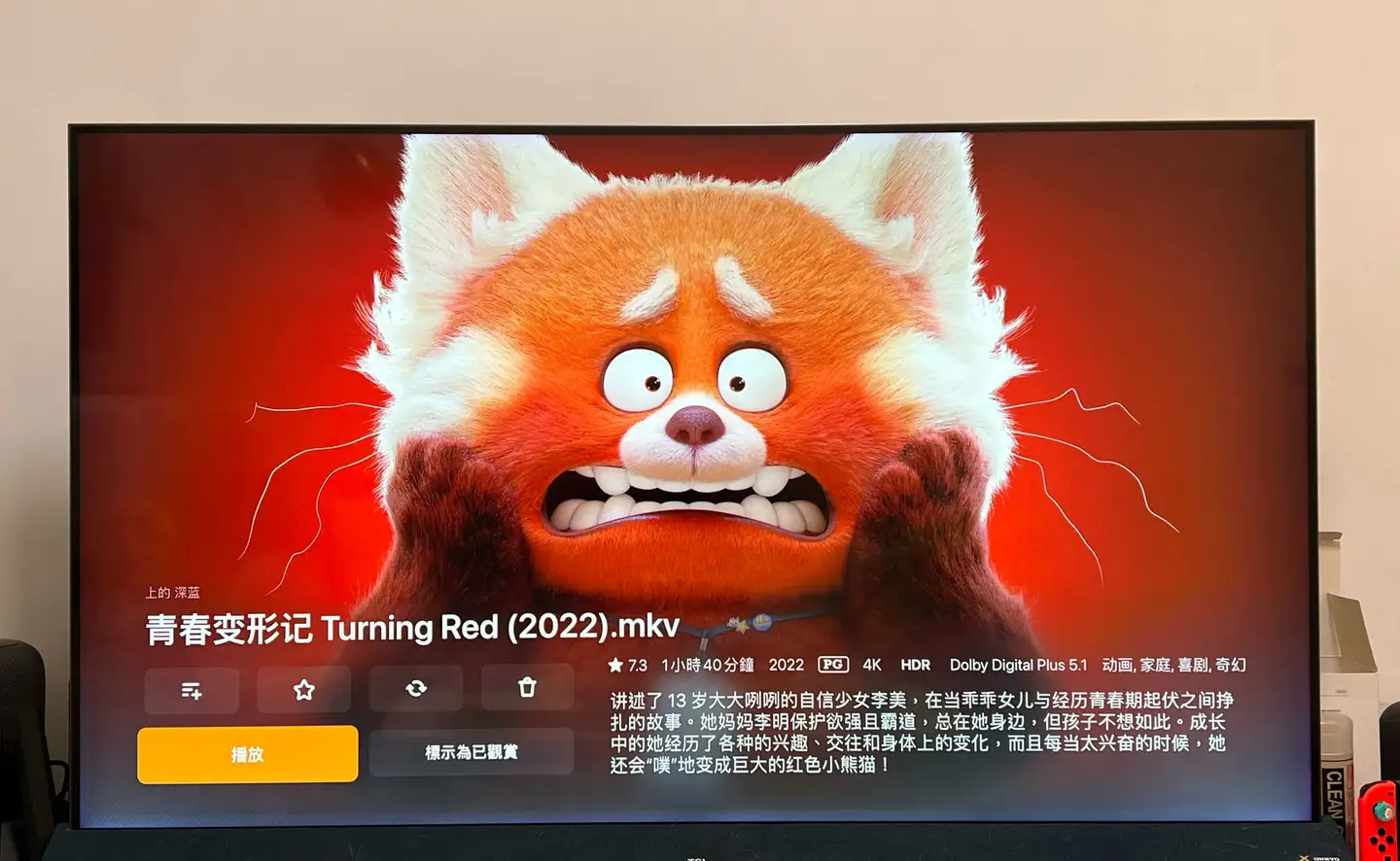 You can also match subtitles online~
However, if you don't buy infuse pro, you can only try it for a few minutes. If you want to unlock it, you must buy it
But the apple id of apple tv login in mainland China does not have appstore, how to buy it?
Easiest way:
After purchasing in the appstore in the country, you can download it on Apple TV from the outside area, then go to the system settings to switch ApplelD to the country id of the purchased country, and finally go to the app to restore the purchase~
*Apple tv switching apple id is very convenient, long press the home button of the remote control to switch accounts, I always hang the apple id of several areas
A bit of a toss but the most favorable buyout method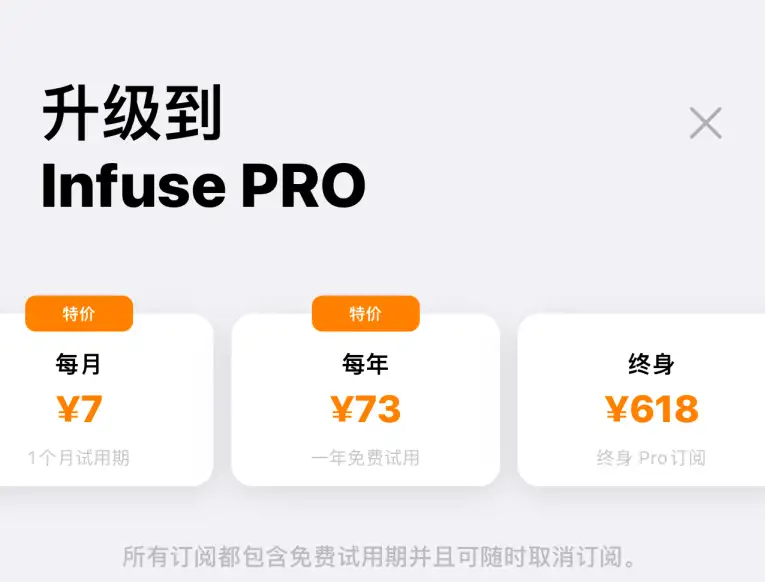 As a member of infuse pro, the annual price of the subscription version is 73 yuan, and the lifetime buyout system (which can be updated indefinitely) is 618 yuan.
If you buy a buyout system, you can use trakt for family sharing
trakt can share infuse pro with up to 6 devices, and it only costs 103 yuan to buy out infuse pro for one device.
Using trakt is applicable regardless of whether you are infuse's subscription system or buyout system, and it will not be affected by the region where the apple id is located, that is to say, you can log in to the apple id in the country and buy the infuse pro on your mobile phone. Use infuse pro.
The method is actually very simple:
Sign in to Trakt on the device you purchased the infuse pro, then sign in to the same Trakt account on other devices
This is also an officially recognized alternative to family sharing by trakt, so it is very safe~
The official note on Family Sharing: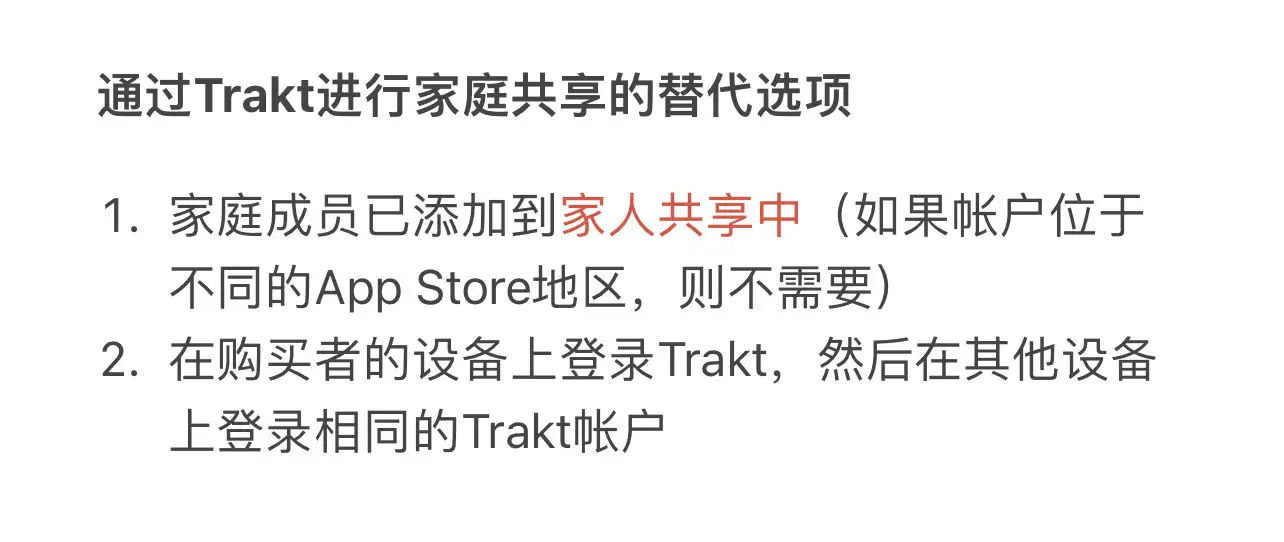 https://support.firecore.com/hc/en-us/articles/360046954753-Purchases-and-Family-Sharing